ITEEA Participates at 50th Annual Meeting of the Trust for Insuring Educators
Date posted
September 14, 2023
ITEEA Executive Director Kelly Dooley participated in the 50th Annual Meeting of the Trust for Insuring Educators (TIE) last week in Omaha, NE, where leaders from dozens of educational associations discussed and acted on business related to the amazing, discounted insurance programs available exclusively to members of TIE's partner associations, including ITEEA members. Further, Visit Omaha was an unbelievable host, treating the TIE representatives to educational experiences and networking opportunities at the University of Nebraska, Gallup, Kiewit Luminarium, the Henry Doorly Zoo and Aquarium and more!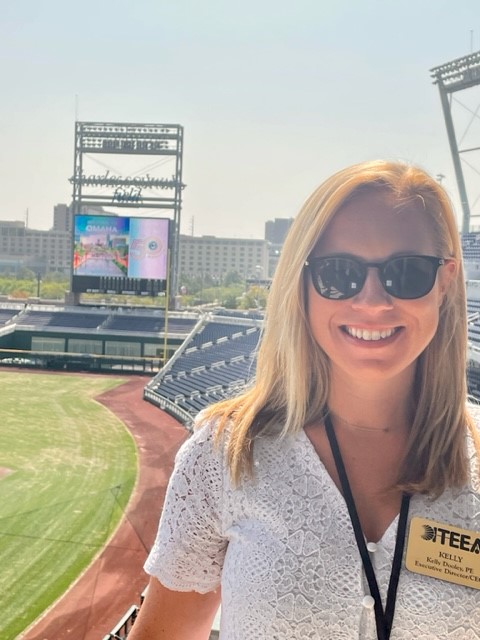 TIE has lots of beneficial offerings for ITEEA members that you don't want to miss! Notably, later this year, TIE will release a new ScamAssist product to protect you against scams and identity theft, replacing the existing IDShield program, that will be available to enrolled members for one-year at no cost. Further, Aflac shared the results of a recent survey, highlighting that 58% of educators have high anxiety and major financial concerns about incurring unplanned medical expenses over $1000, and the supplemental medical plans available through TIE, including long-term, accident, and critical illness can help alleviate these stressors. Finally, professional liability insurance continues to be in high demand for educators to ensure protection for you as an individual teacher, and TIE's discounted policies are often the best deal out there.
Of course, new ITEEA members will continue to receive $60,000 of group term life insurance completely free! Acceptance is guaranteed for new members ages 18 to 57, and there are no health questions to answer. After the first year, your coverage is renewable at discounted rates and you can lock in a fixed rate for up to 20 years, even if your health changes.
ITEEA is proud to be a part of the Trust, and active participation at the Annual Meetings helps ensure and select the best programs for you! We encourage you to learn more about TIE and the discounted insurance programs available to ITEEA members. Not a member? Join today!